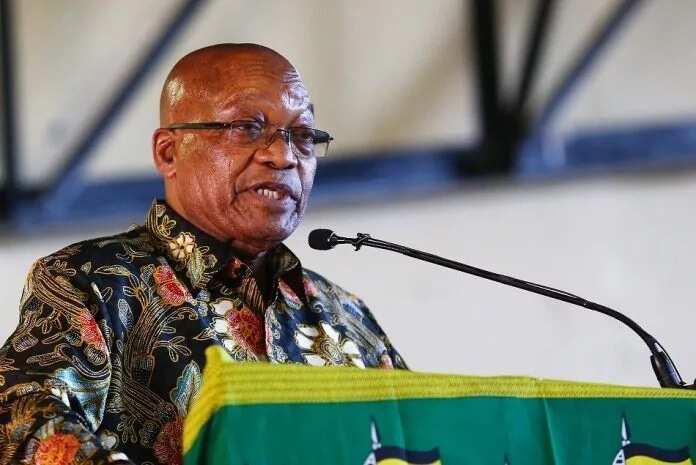 In compliance with a court ruling, a former South African former president, Jacob Zuma, has turned himself in to police to begin a 15 months jail sentence.
Reuters reported that the police spokesperson Lirandzu Themba, confirmed in a statement that Zuma was in police custody, in compliance with the Constitutional Court judgment.
The Constitutional Court had handed Zuma the jail term after he failed to attend a corruption inquiry.
The sentencing sparked an unprecedented legal drama in South Africa, which has never seen a former president jailed before.
Zuma who initially refused to hand himself in later rescinded his decision.
CNN reported that the Department of Correctional Services disclosed that the former president was admitted to the Estcourt Correctional Center near his home in KwaZulu-Natal province
The BBC reported that his daughter, Dudu Zuma-Sambudla, later wrote on social media that her father was "en route [to the jail] and he is still in high spirits".
Source: Legit